We sure know the EDPB are pressed on resources when not having time to proofread, nor place arrows where it makes sense in their diagrams...
Fortunately there is software out there to make this task significantly easier and it didn't take me long to recreate it. I was anyway making it for a client, so here you go - I hope it'll be useful! Download link below. 👇
PS: I highly recommend making your privacy and data protection work visual. This sparks more enthusiasm (and buy-in) and makes it more fun for everyone. Tailor it to your clients and they'll love you for it.
PPS: Would you like my templates so you can tailor these in a jiffy? Reply back to the first The Curated DPO newsletter and let me know. If enough people are interested I might include these in the upcoming DPO Hub.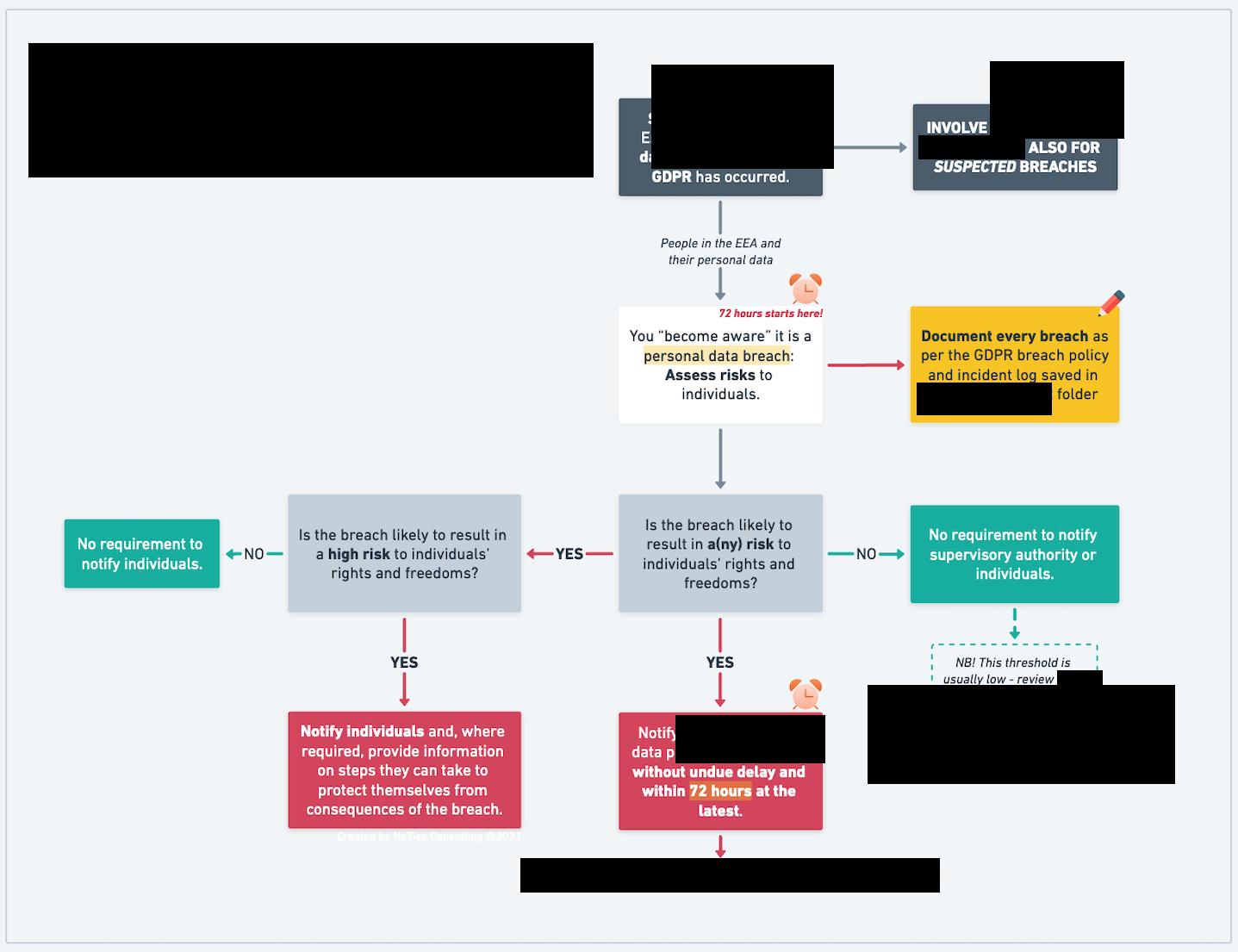 Download your copy of the flowchart here:
🔄 Feel free to share! If you do I'd appreciate if you mention where you got it from, though: The Curated DPO